About this course
In this course, Wenchun Qu, MD, PhD, MS of the Mayo Clinic describes the biochemistry of regenerative medicine...
In interventional pain management procedures

As well as the basic science mechanisms and clinical applications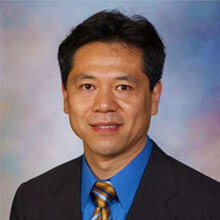 Wenchun Qu, M.D., M.S., Ph.D. is a physiatrist, pain specialist, with a special interest in regenerative medicine and information technology in medicine. His clinical and research focus include: Regenerative medicine therapy for back pain, neck pain, joint injury, osteoarthritis, ligament, and tendon diseases. Interventional pain procedures with injections, neurolysis, and radiofrequency ablation. Musculoskeletal ultrasound-guided injections for joint, tendon and ligament diseases. Diagnosis and treatment of sciatica, degenerative disc disease, back and neck pain. Stem cell research focusing on the mechanism, clinical safety, and efficacy for musculoskeletal and spine conditions. Artificial intelligence application for clinical decision support in optimizing precision care for musculoskeletal and spine conditions. Dr. Qu published many manuscripts, book chapters, and books. He has served as president, board member, committee members of national and international societies, and received multiple national awards. In addition to clinical practice, research, and education, Dr. Qu is the co-Chair of Mayo Clinic China Regional Development Group and leads efforts in building international collaborations for advancing high-value healthcare throughout the world.